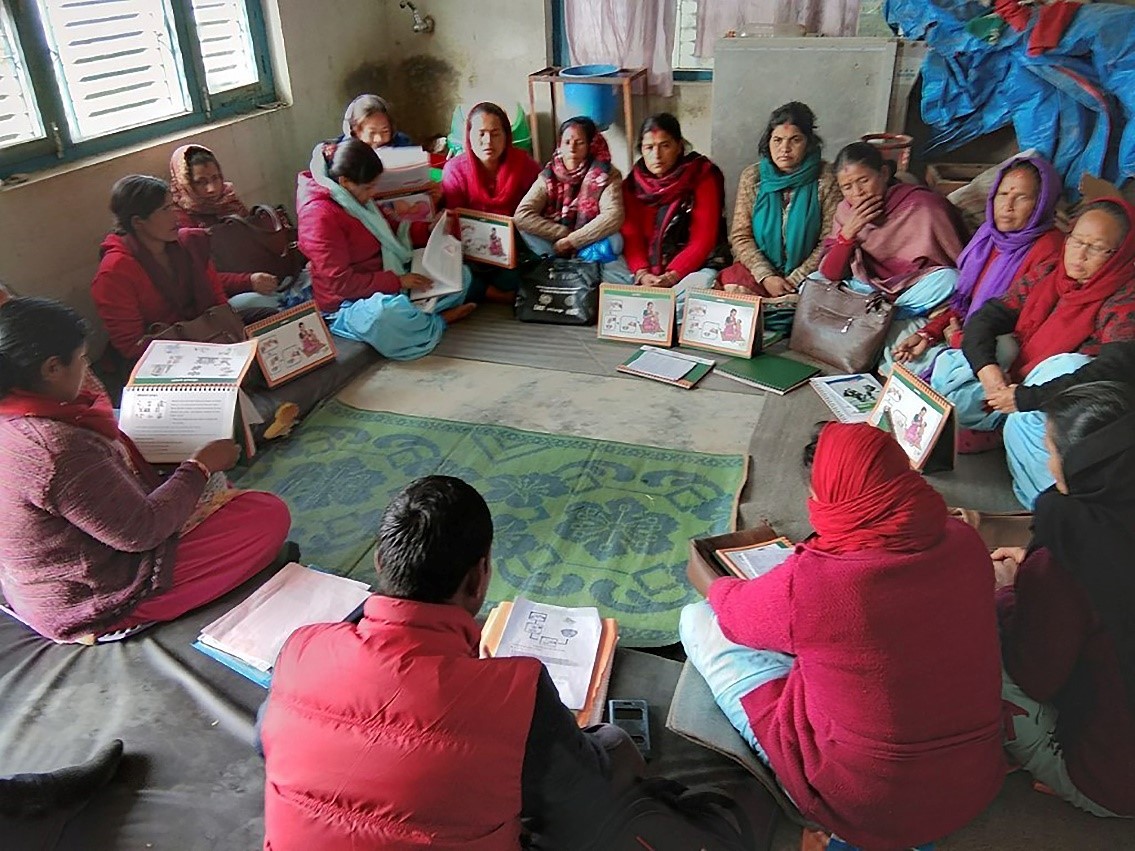 Female community health worker orientation in Nuwakot district, Nepal (Image - Bimal Paudel, 2018)
Event: Managing global health research collaborations
8 November 2020
Missed or want to revisit the session? Joanna Raven's presentation with notes is available here
Part of the Health Systems Research symposium 2020.
Skill-building session – several participants including Dr Joanna Raven (senior lecturer, Liverpool School of Tropical Medicine).
Managing research collaborations requires navigating complex challenges, including aligning diverse interests and maintaining essential relationships. This session provided a forum for participants to share experiences and resources. Participants were encouraged to build skills in developing strategies to resolve managerial challenges and to negotiate the multiple dimensions of collaboration management.
Dr Raven shared her experience of working in challenging, post-conflict contexts with programmes including ReBUILD.
A common theme from all these papers is how important it is to think about gender through lens of power, and how decision-making power which is long way from point of receiving health care can have huge gender impacts. It is also clear that as researchers, there is a need for closer attention to such underlying gender-power relations and gender biases, intersectionality, and how these jointly affect women's healthcare access, so that we may better inform policy reforms that support gender equity.