Health worker experiences of and movement between public and private not-for-profit (PNFP) sectors in post conflict Northern Uganda: Lessons for health system resilience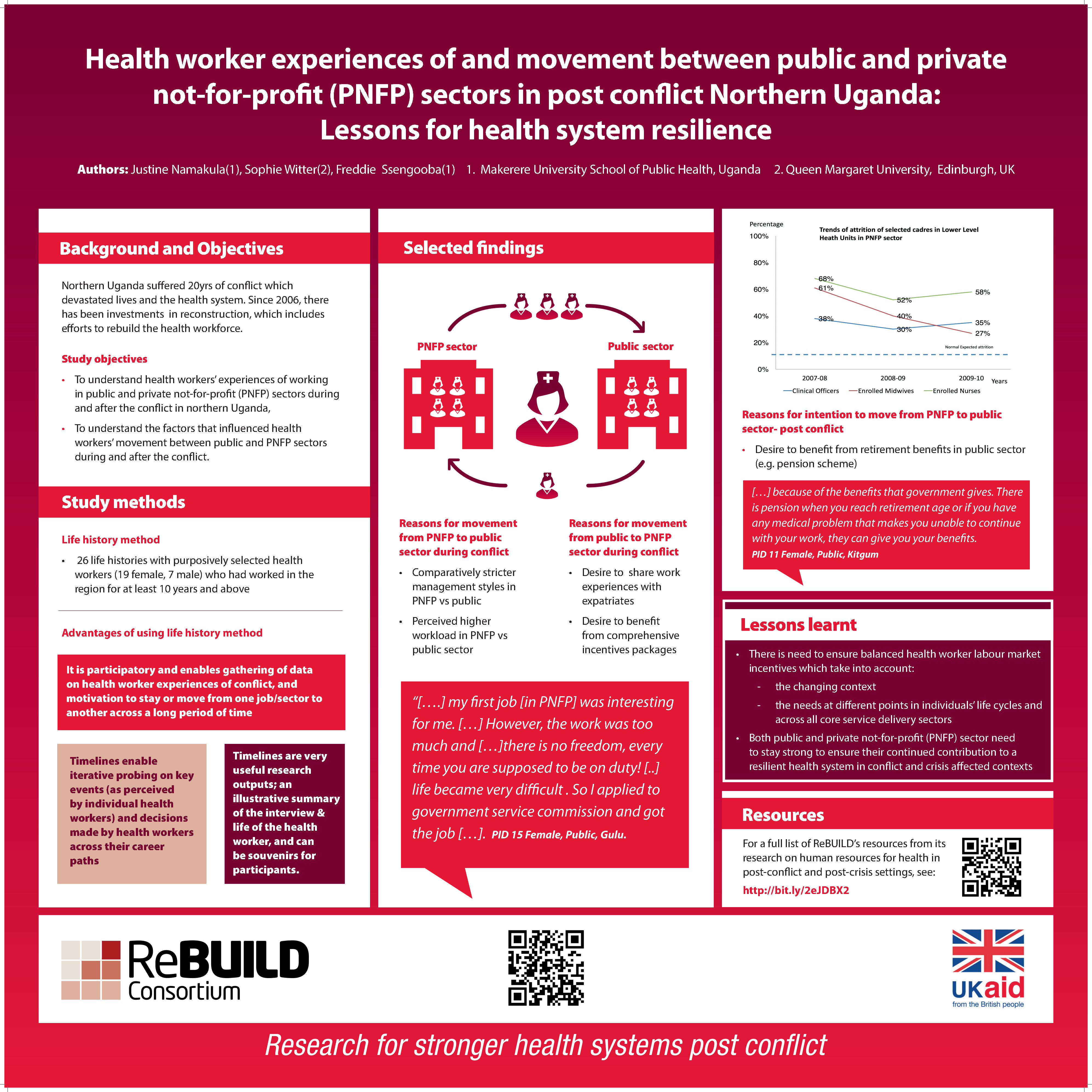 Poster from ReBUILD's health worker incentives study in Uganda, presented at the 4th Global Symposium on Health Systems Research 16th-18th November,  Vancouver, Canada.
Authors: Justine Namakula, Sophie Witter, Freddie Ssengooba.
Click on the poster image to download the poster.