Becoming more effective actors for evidence-based health systems policy and practice; Experiences of research, research uptake and capacity-building from the ReBUILD research programme consortium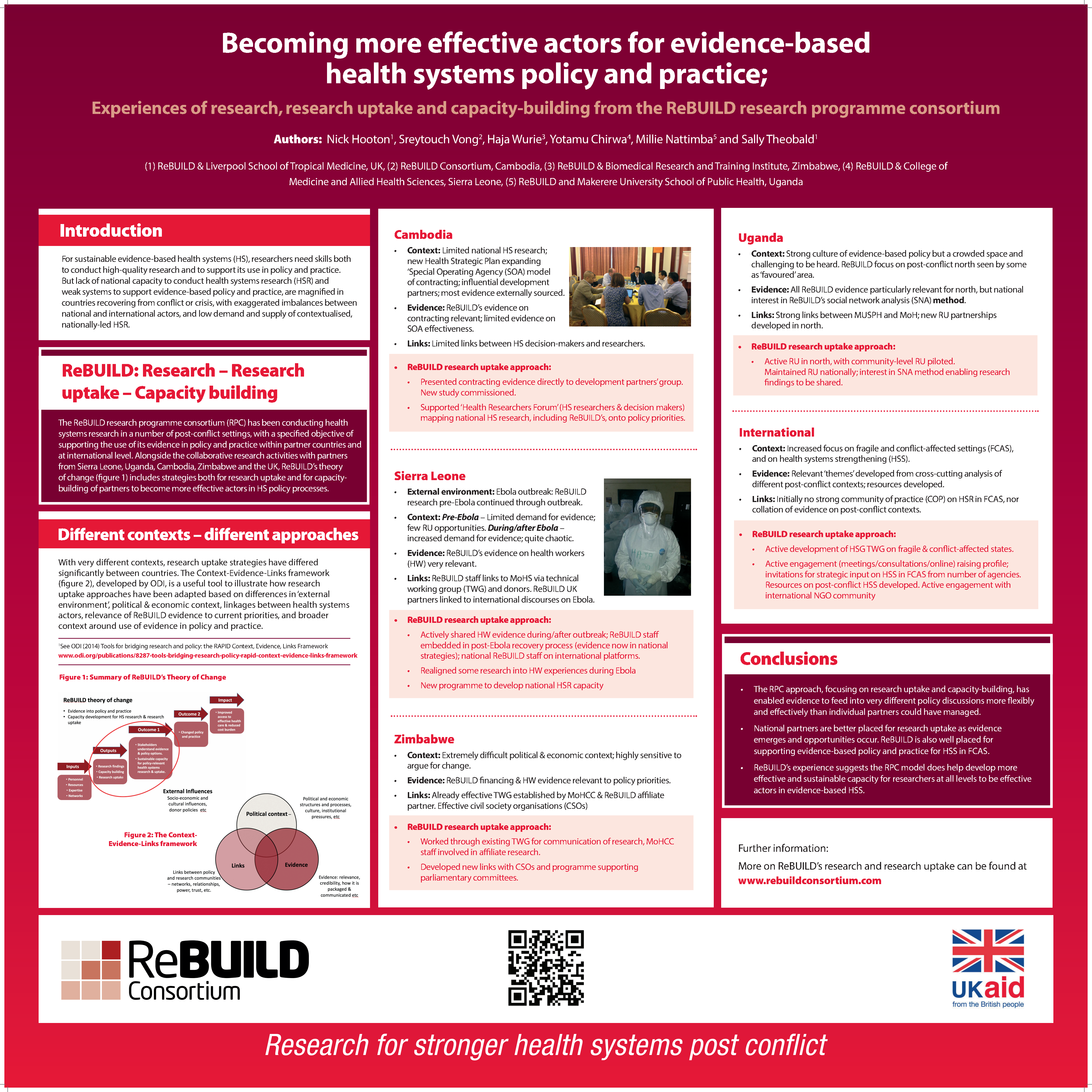 Poster on ReBUILD's experiences of research uptake and capacity building at national and international levels, presented at the 4th Global Symposium on Health Systems Research 16th-18th November, Vancouver, Canada.
Authors: Nick Hooton, Sreytouch Vong, Haja Wurie, Yotamu Chirwa, Millie Nattimba, Sally Theobald.
Click on the poster image to download the poster.